Horatio comes home after a hard day at the office. It is not the same...without Calleigh. Should he rehire Calleigh? Should he give her a second chance? Like: Really... Going to crime scenes without Clearance? And Almost getting killed? He knows Cooper is the cause and he will be dealt with after he deals with Calleigh or just before. But he is still fuming mad that Calleigh did not use her angel head to call him first. Or call one of the Detectives before taking things into her own hands.... Maybe taking her out to a hot dinner might help clear his head and maybe see what happens after. He has not eaten right for the past week. Maybe this will help. He eyes the clock 7pm. *Sighs* He will go release Cal from custody and take her out to dinner and maybe relight their fire . He would see how things go....but for now dinner to start. he eyes the hummer and eyeing his keys and back at his hummer ...getting his badge and gun on and heading for the hummer...Oh DAMN IT ...my keys... as he goes to get them and heads out and backs out heading to the Women's Penitentiary and heads toward the highway.
Officers look: Lt... what can I do for you?
H: A very tired Lt. : I am coming to get Calleigh ..I am releasing her this evening....
Officer: Sir...uh...but...
H: Officer Gordon, you heard me. handing in his gun and badge walking around : Open this door please.
Officer: Yes sir....as he goes in .
Horatio knows where Cal's cell is. She had been there a while. She cries....and its soft but evident.
H: Calleigh.... Psst.
Calleigh is brused from a couple of inmates...
Horatio: What the hell? What happened to you? As an officer buzzes him in and he checks her bending down. Honey...what happened?
Calleigh: points. A tall girl chewing gum looks at Horatio: Hi Hot stuff.... as she looks at Horatio.
H: Hot...stuff? don't even.
Calleigh growls...H: CALLEIGH......its ok hon. come with me...please. As she does and they lock up. He gets her out and gets her things and heads her to door signing her out and bringing her to the hummer. She sits beside Horatio ...as he drives off with her. They get her out. and he heads her down to somewhere he can get her changed. Cal is dressed in a nice sundress and combing her hair and getting her made up some.
H takes her out to dinner to talk to her. Let's decide what happens.

Let's decide.
_________________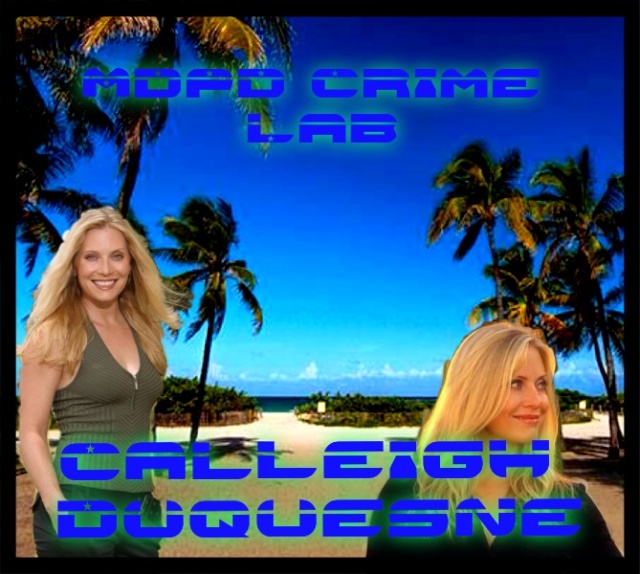 Posts

: 31


Join date

: 2014-10-22


Age

: 29


Location

: Miami, Florida




---
Permissions in this forum:
You
cannot
reply to topics in this forum